Chadwick weir navegación PARAGUAY
For almost 30 years Chadwick Weir has held a representation office in Asuncion to handle P & I issues in all Paraguayan ports. Both the agreements of Mercosur and Hidrovía, the latter considered the true backbone of the countries of the River Plate Basin, have multiplied the cargo movement in the region, and thus the river carriage between the Uruguayan and Paraguayan ports reached a relevant importance.
For this reason, mainly cargo issues, but also collisions between vessels, pollution, and other P&I matters, have led to the need of specialized personnel in order to carry out inspections and handle claims in the ports of Paraguay.
In order to provide Clubs with a qualified service at a reasonable cost within local standards, Chadwick Weir maintains a contract with Mr. Amancio Bogado of SMI, Servicios Mercantiles Internacionales SRL, entrusting SMI with its representation for the purpose of attending inspections as Correspondents of the P & I Clubs under the control and supervision of Chadwick Weir office in Montevideo.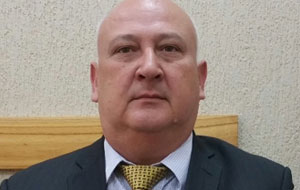 AMANCIO BOGADO
Mr. Amancio Bogado is the Director of SMI, Servicios Mercantiles Internacionales SRL in Paraguay. He was trained as an inspector of vessel's cargoes in the Universidad Comunera and in the handling and control of procedures on river vessels in the Centro de Institutos Navales de Paraguay.
He is currently an inspector for different insurers, having worked in cargo control companies, as average adjuster and safety technical expert. He is Trustee of the Association of Maritime Agencies of Paraguay (ASAMAR).