About Us
In the year 1918 a small group of British shipowners whose vessels plied the seas between Great Britain and the River Plate area, decided to establish agencies at Montevideo, Buenos Aires and Rosario in order to give a better service to their vessels.
Thus, on 12th September of that year, Chadwick Weir Navegación Ltda. was founded in Montevideo and commenced operations. The premises hired for this purpose at 302 Cerrito St., in the heart of the shipping quarter, were shortly afterwards purchased by the firm.
During nearly four decades Chadwick Weir Navegación Ltda. serviced with honesty and efficiency British and other flagged vessels which regularly called at the port of Montevideo, so in early 1959 and as a result of the reputation acquired in maritime circles, the Firm was appointed as Correspondent for Uruguay by most of the British P&I Clubs. Some years later a similar appointment was received from all Scandinavian Marine Insurance companies and P&I Clubs.
These representations have, consequently, been held by Chadwick Weir for a period of almost 60 years.
In February 1973, the Montevideo Agency was purchased by a group of Uruguayan shipowners.
The Agency was turned into a local corporation and continued with the same experienced personnel to service shipowners and their P&I Clubs.
In addition to carrying on with the activities described above, the firm set up a Control department, which carried out quality controls of vehicles and cargo (including preloading surveys of fruit, meat and fish).
In 1999, a strategic course of action was taken to mainly focus the activities in the assistance of the P&I Clubs being represented and it was decided not to continue with the activities as Agents. A similar decision was taken in 2002 regarding cargo surveying and, then, at present, Chadwick Weir is exclusively dedicated to serving the shipping industry as correspondents for all P&I Clubs of the International Group as well as acting for other providers of marine liability insurance.
Nowadays, Chadwick Weir is located at Montevideo, which is the main port in Uruguay, in the heart of the shipping quarter.
P&I matters arising in other ports of the country are also attended either directly or appointing experts in each place on a case to case basis.
CHADWICK WEIR also holds a representation office in Asunción, for dealing with the P&I matters at all the Paraguayan ports.
As part of CHADWICK WEIR's policy, not only lawyers but also surveyors are external professionals to the firm, in order to ensure the independence of their opinion and advice, as well as to keep the liberty of selecting any appointment to the nature of each matter.
A service of emergency response around the clock is available, as well as analysis and advise on claims of every nature falling on P&I and H&M scope, including negotiation and settlement with third parties as required.
With a view of capitalizing the experience, contacts and knowledge of the different local markets for the benefit of the P&I Clubs and their Members, CHADWICK WEIR together with other long-established correspondents of the region founded SAPIC (South American Protection and Indemnity Correspondents). CHADWICK WEIR maintains at present time the post of SAPIC's spokesman.

---
As correspondents for the P & I Clubs, Chadwick Weir has a detailed knowledge of the legal regulations and law that rule the traffic in our country, as well as a general notion of the international maritime law. On the other hand, we maintain a fluid relationship with the port, maritime and customs' authorities, in order to try to solve the difficulties that can arise to the member of the Club in the most agile possible way.
As part of our assistance in preventive issues, we keep the Clubs informed of any news or law as well as administrative changes affecting vessels calling our ports. Likewise, we are able to conduct investigations into sea casualties in the waters and ports of our country, through the appointment and supervision of inspectors, marine surveyors and specific experts. If the situation so requires, with Club's approval, we proceed with the appointment of lawyers to represent and defend the interests of the member of the Club in judicial proceedings.
In certain circumstances at Club's request, we issue letters of guarantee to release an arrested vessel, or to avoid an arrest. Where appropriate, we carry out the analysis, handling, negotiation and settlement of claims of third parties against the member of the Club. Chadwick Weir handles issues and claims, as well as negotiations and agreements with third parties, regarding:
Vessels: collision, salvage, wreck removal, fixed and floating objects, towing, arrest, letters of undertaking, fines.
People -crew, passengers, stowaways, third persons on board: illnesses, accidents, escorting, repatriation.
Cargo: damage, shortage, pilferage, contractual disputes, general average, claims under national and international laws.
Pollution: inspection and control of damages, fines by authorities.
Damage prevention: draft surveys, bunker surveys, holds hatches' sealing, holds' condition surveys, tallies, vessel condition surveys, cargo condition controls.
P&I Representations
The majority of the existing Marine Mutual Insurance Associations, known the world over as Protection and Indemnity Clubs, have appointed our firm as their correspondent for Uruguay. In many cases, this relationship backdates almost sixty years. P&I Associations we represent in Uruguay are the following:
AMERICAN STEAMSHIP OWNERS MUTUAL PROTECTION & INDEMNITY ASSOCIATION, INC.
ASSURANCEFORENINGEN SKULD
CHARTERERS P&I CLUB
CHINA SHIPOWNERS MUTUAL ASSURANCE ASSOCIATION
GARD AS
INTERNATIONAL TRANSPORT INTERMEDIARIES CLUB LTD. (ITIC)
NORTH OF ENGLAND PROTECTION AND INDEMNITY ASSOCIATION LTD.
THE BRITANNIA STEAMSHIP INSURANCE ASSOCIATION LTD.
THE JAPAN SHIP OWNERS' MUTUAL PROTECTION & INDEMNITY ASSOCIATION
THE KOREA SHIPOWNER'S MUTUAL PROTECTION & INDEMNITY ASSOCIATION
THE LONDON STEAM-SHIP OWNERS' MUTUAL INSURANCE ASSOCIATION LTD.
THE SHIPOWNERS' MUTUAL PROTECTION AND INDEMNITY ASSOCIATION (LUXEMBOURG)
THE STANDARD STEAMSHIP OWNERS' PROTECTION AND INDEMNITY ASSOCIATION (BERMUDA)LIMITED
THE STEAMSHIP INSURANCE MANAGEMENT SERVICES
THE SWEDISH CLUB
THE UNITED KINGDOM MUTUAL STEAM SHIP ASSURANCE ASSOCIATION (BERMUDA) LTD.
THE WEST OF ENGLAND SHIP OWNERS MUTUAL INSURANCE ASSOCIATION (LUXEMBOURG)
THROUGH TRANSPORT MUTUAL INSURANCE ASSOCIATION LTD. (TTCLUB)
Representation of Marine Underwriting Companies
Chadwick Weir is also dealing with activities connected with Hull and Machinery matters. Amongst the largest insurance companies and/or insurance syndicates we represent are the following:
ALANDIA INSURANCE
BRITISH MARINE LUXEMBOURG S.A.
CARINA
CODAN
DEN NORSKE KRIGSFORSIKRING FOR SKIB (THE NORWEGIAN SHIPOWNERS' MUTUAL WAR RISKS INSURANCE ASSOCIATION)
FENDER MARINE
GARD
GJENSIDIGE FORSIKRING
IF SKADEFORSIKRING
INDUSTRIFORSIKRING
MØRETRYGD GJENSIDIG FORSIKRING
NORDISK SKIBSREDERFORENING (NORDISK DEFENCE CLUB)
NORWEGIAN HULL CLUB – GJENSIDIG ASSURANSEFORENING
SKULD
THE KOA FIRE AND MARINE INSURANCE CO.
THE SWEDISH CLUB (SVERIGES ÅNGFARTYGS ASSURANS FÖRENING)
TROMSTRYGD GJENSIDIG SJØFORSIKRINGSSELSKAP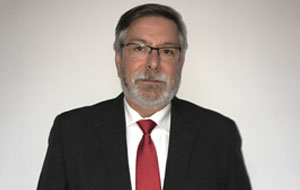 ENRIQUE LABORDE
Enrique Laborde joined CHADWICK WEIR in 2016 as P&I Claim Handler.
Before starting to work with us, he served for thirty seven years in the Navy, most of those years on board Navy ships.
He is also licensed as marine surveyor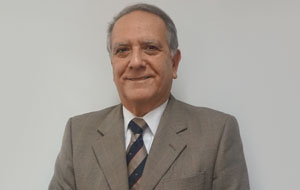 ALEJANDRO LABORDE
Capt. Alejandro is the Managing Director of CHADWICK WEIR.
He joined the firm in 1997 as Head of the P&I Department, after having served in the Navy during twenty-eight years.
During said period, he sailed on board Navy and Merchant Marine vessels and now holds a Master's certificate as well as he is also licensed as marine surveyor.
Capt. Laborde is the spokesman of SAPIC (South American P&I Correspondents).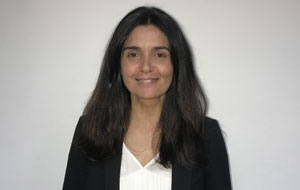 BETTINA POLO
Bettina started working at CHADWICK WEIR in 1990 as a bilingual secretary in the P&I section.
She is currently a claim handler dealing mainly with cargo and people claims.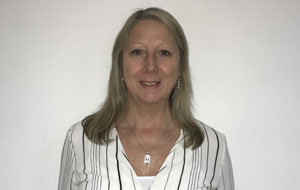 ELENA NOCETTI
Elena is the Chief of the Accountancy Department.
Before joining CHADWICK WEIR in 1989, she had worked as secretary in a shipping agency.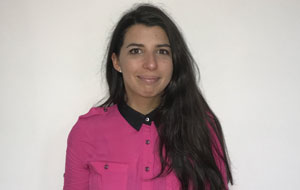 ELIANA ROLDAN
Eliana joined CHADWICK WEIR in 2008, and she gives secretarial support both to accountancy and P&I sections.